As the Easter season is upon us, I just thought I'd share some of the things we have planned this year!
As way to keep track of the Easter season we're using our
50 Days of Easter Calendar
along with our
Easter Prayer Jar prayers
. These are simple and meaningful ways to involve the whole family without requiring a huge amount of time or preparation (bonus!).
We'll also be using Tomie DePaola's
Garden of the Good Shepard calendar
. It's a really fun and simple way to incorporate the rich symbols of Easter into your 50 days.
Waltzing Matilda
and
Shower of Roses
have put together a ton of great posts on ways to use this calendar including
themed garden parties
,
crafts and activities for each day
and themed foods. There's even a
printable color-your-own version
of the calendar for those who cannot purchase it, so be sure to check all of these amazing links out! I'd love to have some "garden parties" myself, but we'll have to keep our celebrations simple this year since we're very busy getting our house ready to sell. But we'll do what we can! :)
We also have our Resurrection set displayed
(available through
Oriental Trading
)
:
Over the years in several places I've seen the idea of a "family Easter Basket" incorporating traditional Christian symbols of Easter. I've always wanted to make one, but never managed to get one together. This year I managed to assemble a few things I think our family will enjoy--a "starter basket!" Our basket includes:
--
plush peacock
(traditional Easter symbol)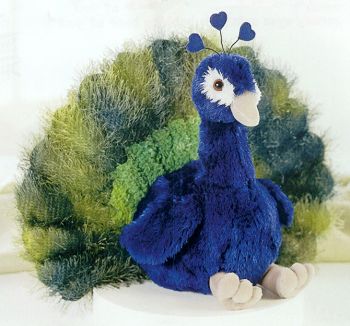 --
butterfly finger puppet
(this is
really
fun to use! It looks very realistic as it's wings flap!)
--Resurrection eggs (I made my own set to use with the book
Benjamin's Box
)
--Wrist Bells
(symbolizing Easter Bells!)
--Easter books
( list of titles here)
--supplies to make our own paschal candle (thanks to Lacy's wonderful idea at
Catholic Icing
!):
photo courtesy of Catholic Icing
I'd love to add to our basket in future years to incorporate more symbols, but it's a start! :) I plan to use the basket as part of our evening story and prayer time. I thought the little toys would be nice for the kids to use while we read stories!

And nearest (and possibly dearest!) to my heart are Easter crafts and activities! We'll be doing as many as we can possibly fit in! Some of the crafts I have planned so far are:


*Stained Glass Crosses and butterflies
photo source
*Divine Mercy Sundaes
(we did these last year--so much fun!)
*Ascension Cup Craft
(another one we did last year! Simple yet meaningful!)
Another craft we plan to do is this Easter Story Wreath recounting the events of Palm Sunday through Pentecost. If you'd like to make one, too, just click the link above and it'll take you to the printables!
I'd love to hear all about the traditions and activities your family enjoys! Please feel free to leave a comment sharing the ways your family celebrates!
Wishing you a wonderful 50 days of Easter!